For all tree related services
Free, No Obligation Estimates
Don't hestitate to contact us for a free estimate of our services.
Highly Experienced Personnel
Our team of arborists have years of industry experience.
Locally Owned & Operated
We're an Adelaide owned and operated company.  Support local business.
Professional, Courteous, & On-Time
We are proud of the way we treat our customers.
PROUDLY SOUTH AUSTRALIAN
Experience the Cranesaw Tree Services difference with our quality tree trimming and tree removal services. We specialise in all aspects of tree care.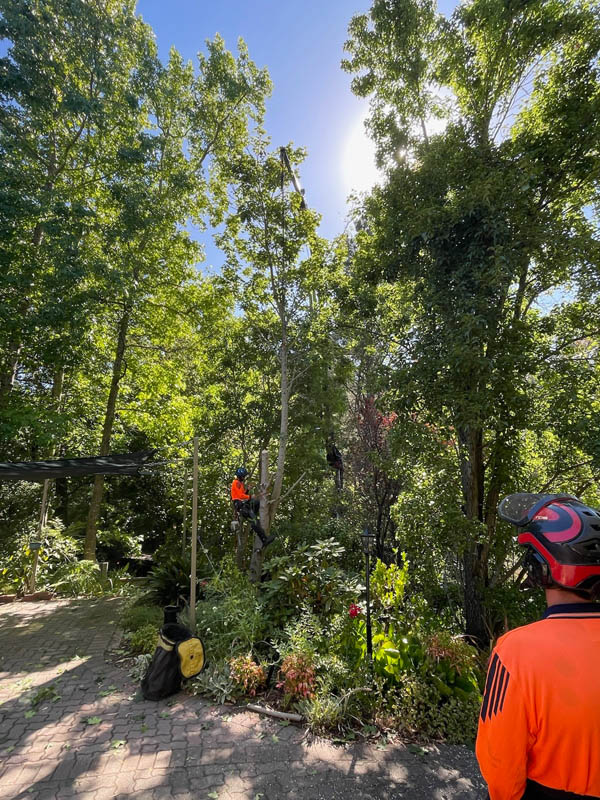 Cranesaw Tree Services are professional arborists with years of experience dealing with trees of every size. Our skilled services include tree trimming, tree pruning, tree and stump removal and arboriculture, bushfire prevention and disease & pest management. We service customers in Adelaide Hills, Foot Hills and Eastern Suburbs. Our team of trusted and certified workers have a passion for their job and are always up for a challenge. We take pride in our work both in tree care and tree removal.
With our qualified and experienced arborists you will know your trees are in safe and capable hands. We are efficient and cost effective.  All tree waste is either mulched for clients or used for organic fertiliser and usable timber is sent to boutique lumber mills to be turned into structural timber and bespoke  furniture.
For large or dead tree removals, we have a custom built crane and grapple saw that can remove trees and branches without the need for climbing.
It's an extremely efficient, cutting edge machine that enables us to keep our pricing very competitive.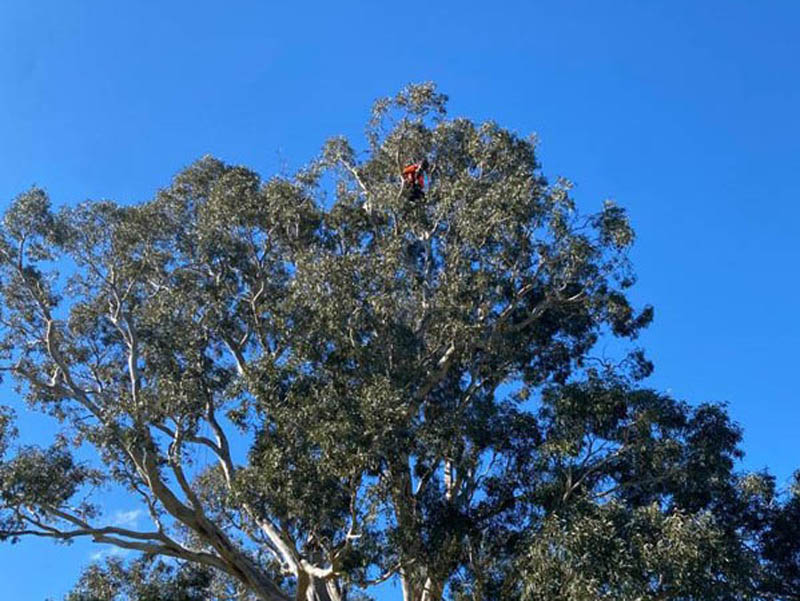 Tree Trimming
Professional tree trimming helps maintain the health of your trees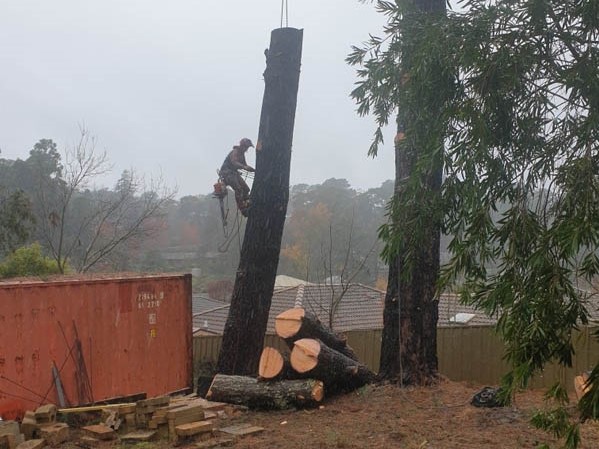 Tree Removal
When trees are dangerous or dead they should be removed for the safety of everyone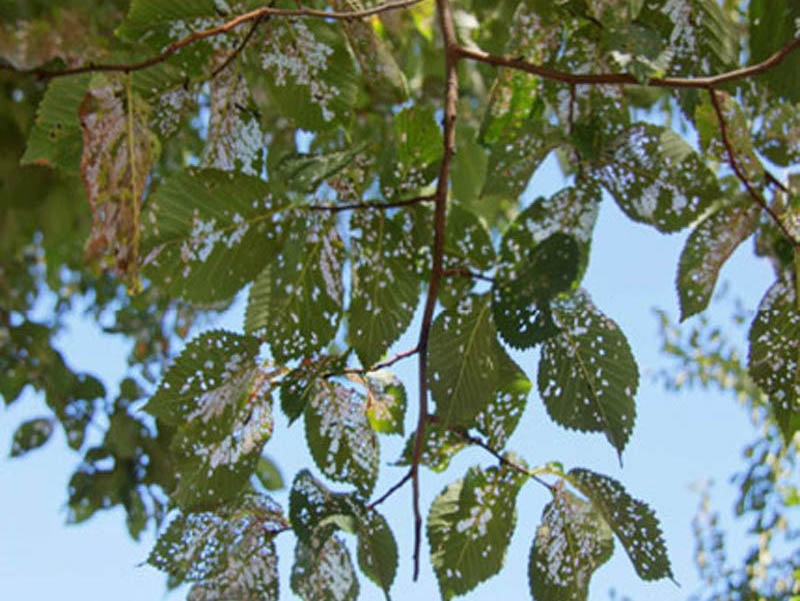 Pest & Disease Management
Early intervention is important for your trees health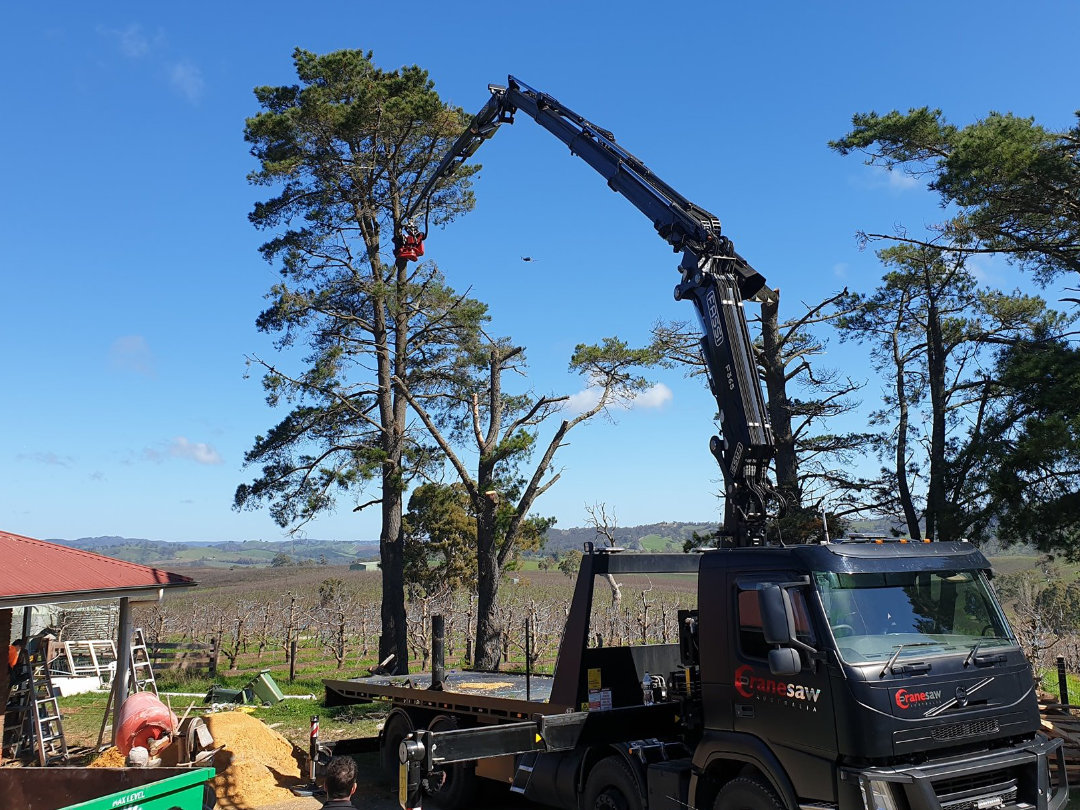 Commercial & Rural Tree Removal
We specialize in big tree removal, bushfire prevention, tree felling, and land clearing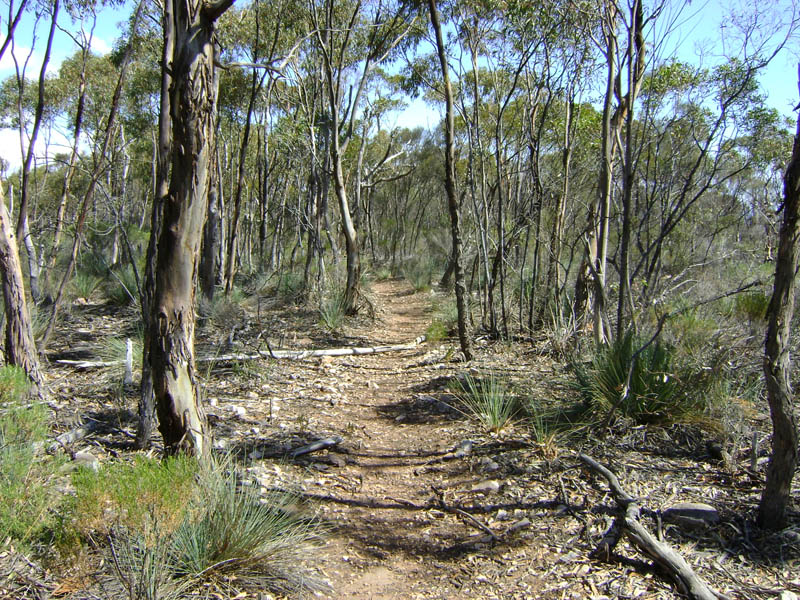 Fire Hazard Reduction
We reduce fuel loads in bushfire areas to help protect your property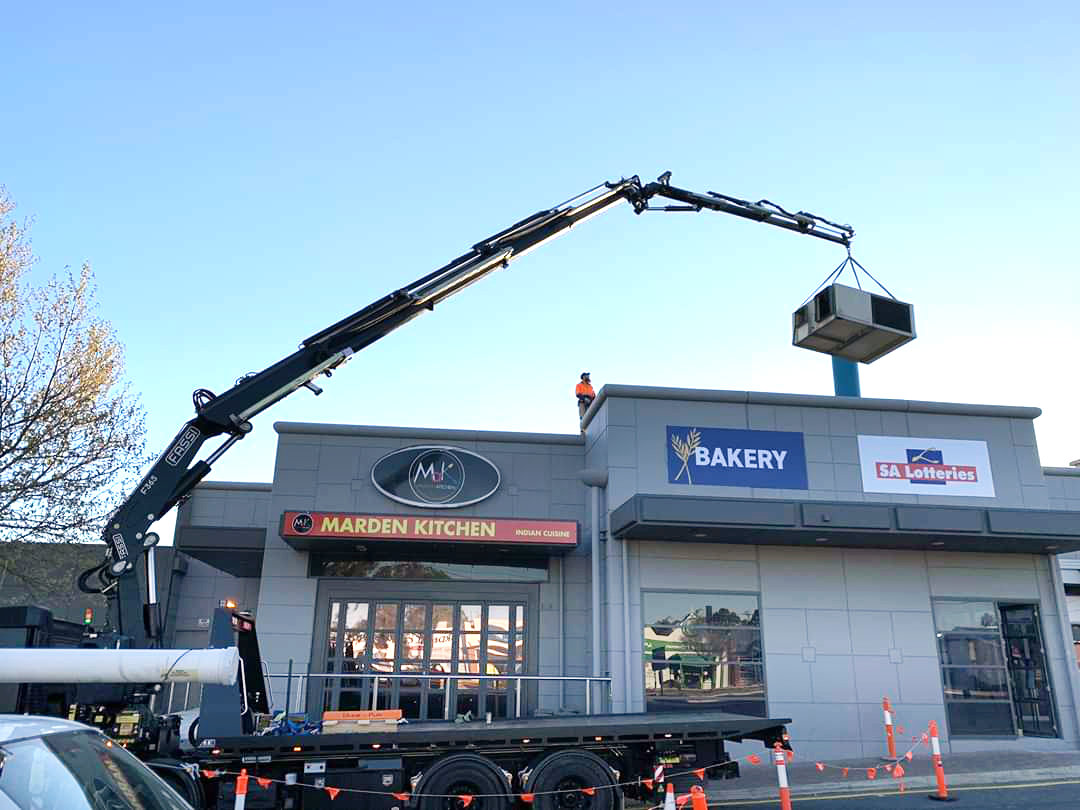 Crane Lift & Transport
Our wet hire cranes come fully insured with standards of operation and all certifications
Helen Strachan
2022-02-09
My experience with getting 2 very large trees down was excellent. The price was competitive, the crew worked very hard, safely & quickly & they helped with organising a stump grinder on top of the quote. I would definitely recommend them
Had fun watching this lanky shed crusher get taken down… sorry birds! Thanks guys!
What an amazing experience! We had a big dead gum tree that had to be removed. Rohan came out had a look and gave us a quote that we were happy with and also explained how the job would be handled, definitely a great guy to deal with. Jack, Mark, and Spiro turned up on time on the day, were very courteous and did an incredible job. Watching them work and how they handled such a big tree with such ease and care was truly amazing. They cleaned up everything, besides the missing tree, you wouldn't know they were here. I would have no hesitation in dealing with them all again.
The team from Cranesaw SA were fantastic. They know a lot about how to tidy up existing trees, what to remove and what to leave so the trees have the best opportunity to thrive in the environment. The removal of one large tree was undertaken quickly and efficiently using the cranesaw. At all times the site was managed safely and the area was left clean and tidy. Would fully recomend them.
Rohan was amazing from the first day he came on site to check out our tree. He pointed us in the right direction and helped us get council approval, spoke with neighbours and co-ordinated a flawless plan. Total professionalism and an amazing job carried out exactly as he explained. His team we spot on and left the site prefect. Thanks again Rohan and team you guys are brilliant.
First time getting a tree removed. The process made very easy with Cranesaw Australia. Great communication from start to finish. The team have done a great job on site. Can't be happier. Thankyou again to all the team at Cranesaw Australia!
I recently needed a very large broken gum tree branch removed and acquired the services of CraneSaw. An incredible machine with a claw like attachment that reached in grabbed and sawed the broken branches and brought them to the ground. Very friendly and polite people and willing to make sure I was happy with the end result. I 100% recommend them. The whole process was incredible to watch LEONI WIGHT Semaphore park.
I engaged Cranesaw Australia to fell 17 large, multi trunk, and very tall pine trees (over 20 metres) at the rear of my property in Hahndorf. After a couple visits to the property, Rohan gave me a quote and discussed with me how they would go about doing the job. Rohan impressed me by his confident manner, describing in detail how the trees would be removed, how long the job would take, and likely starting date. Again, I was impressed by their stock of heavy duty machinery they had at their disposal. His quote was extremely competitive, given the size of the trees and I gave Rohan the go ahead. A couple of weeks later the job was completed in 3 days with five guys on site each day. Mark, the guy who was responsible for felling the trees, was extremely professional in every cut he made, the trees falling with incredible precision. The mulching machine making chips of 18" diameter trunks. Very impressive stuff guys. Great job! Thank you. Rod
We recently decided to demolish and rebuild. This required the removal of a number of trees, including a very large old pepper tree that had grown over not one but two fences. Cranesaw did an amazing job. Rohan's communication meant I knew where our job was at all time. All trees and debris were removed on time and in budget. The guys even pulled the fence back in to line when the job was finished.
Are you ready to experience the Cranesaw Tree Services difference?
Our expert team of licensed and experienced tree specialists service the Adelaide Hills, Foot Hills and Eastern Suburbs. Call Rohan on 0476 667 999 to discuss your tree care needs.