For all tree related services
Free, No Obligation Estimates
Don't hestitate to contact us for a free estimate of our services.
Highly Experienced Personnel
Our team of arborists have years of industry experience.
Locally Owned & Operated
We're an Adelaide owned and operated company.  Support local business.
Professional, Courteous, & On-Time
We are proud of the way we treat our customers.
PROUDLY SOUTH AUSTRALIAN
Experience the Cranesaw Tree Services difference with our quality tree trimming and tree removal services. We specialise in all aspects of tree care.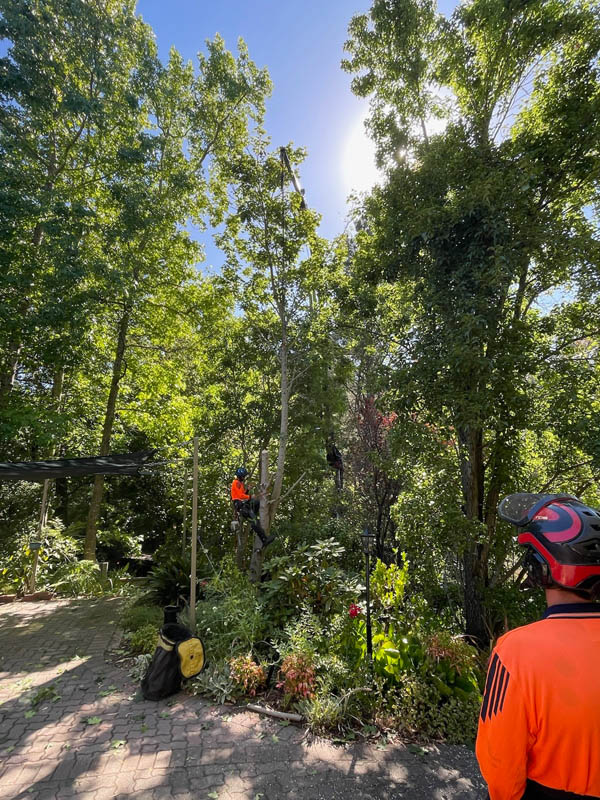 Cranesaw Tree Services are professional arborists with years of experience dealing with trees of every size. Our skilled services include tree trimming, tree pruning, tree and stump removal and arboriculture, bushfire prevention and disease & pest management. We service customers in Adelaide Hills, Foot Hills and Eastern Suburbs. Our team of trusted and certified workers have a passion for their job and are always up for a challenge. We take pride in our work both in tree care and tree removal.
With our qualified and experienced arborists you will know your trees are in safe and capable hands. We are efficient and cost effective.  All tree waste is either mulched for clients or used for organic fertiliser and usable timber is sent to boutique lumber mills to be turned into structural timber and bespoke  furniture.
For large or dead tree removals, we have a custom built crane and grapple saw that can remove trees and branches without the need for climbing.
It's an extremely efficient, cutting edge machine that enables us to keep our pricing very competitive.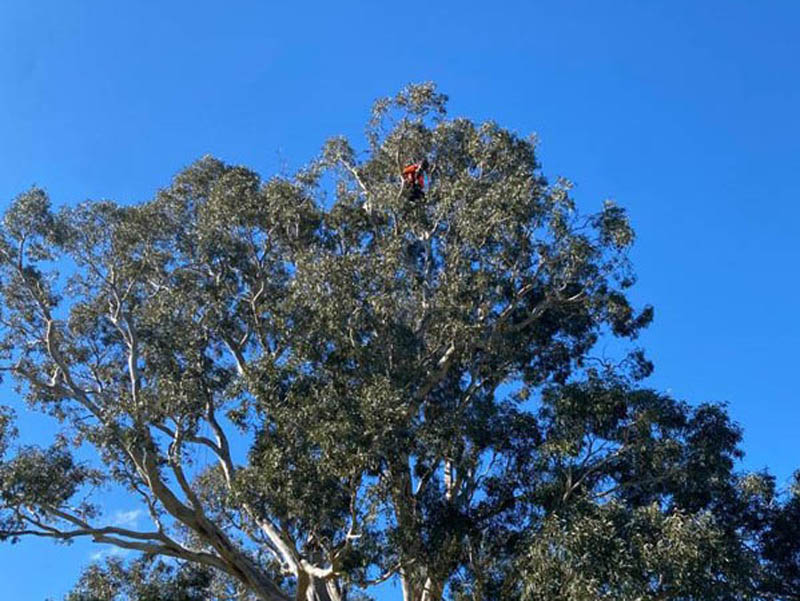 Tree Trimming
Professional tree trimming helps maintain the health of your trees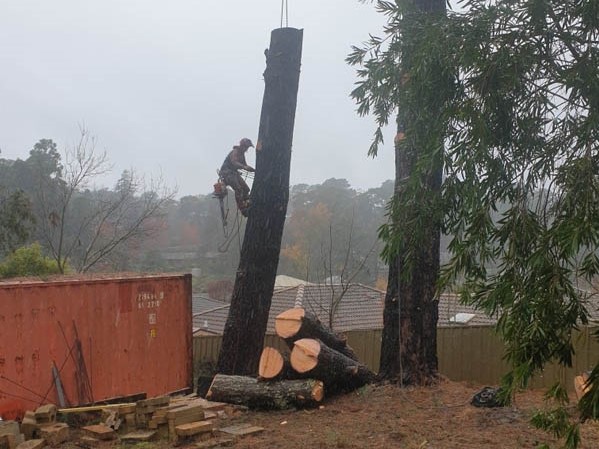 Tree Removal
When trees are dangerous or dead they should be removed for the safety of everyone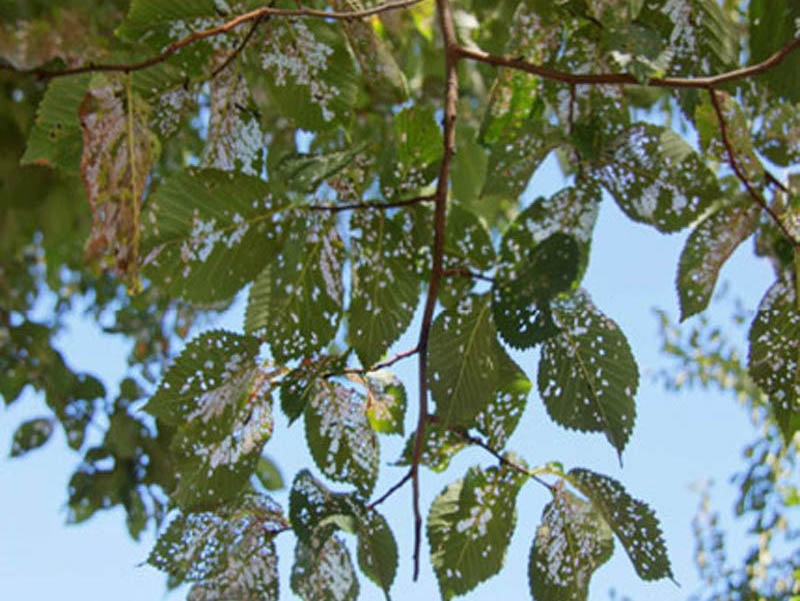 Pest & Disease Management
Early intervention is important for your trees health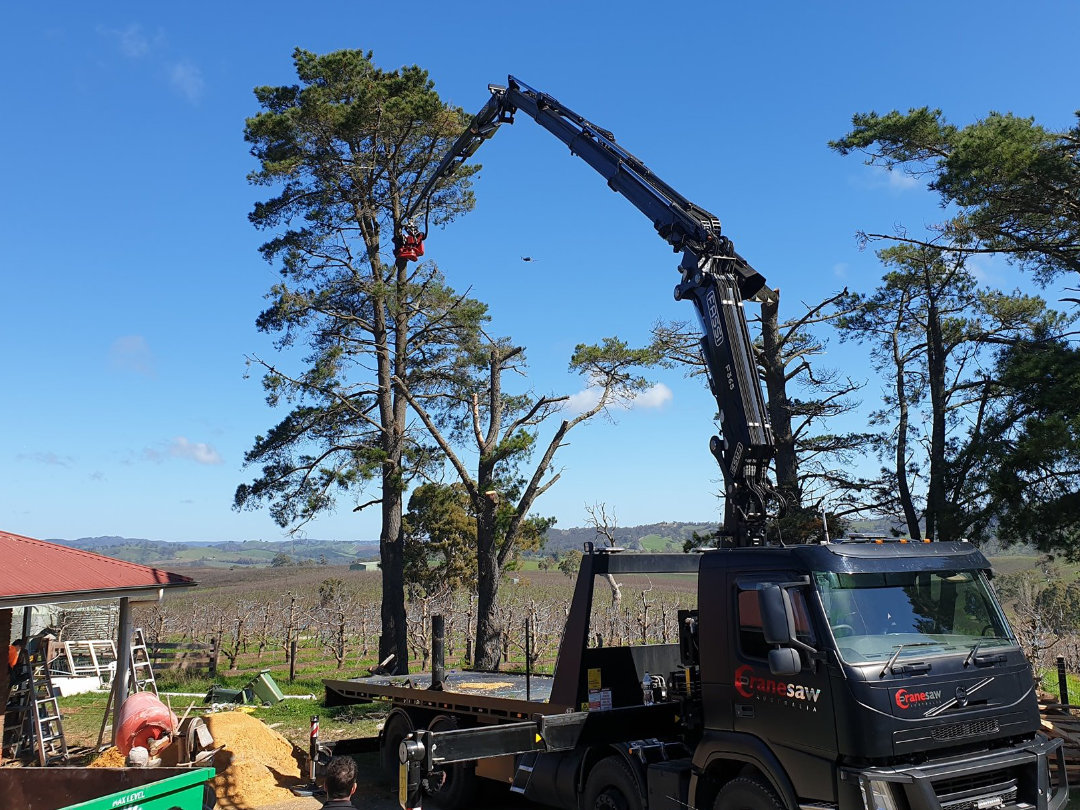 Commercial & Rural Tree Removal
We specialize in big tree removal, bushfire prevention, tree felling, and land clearing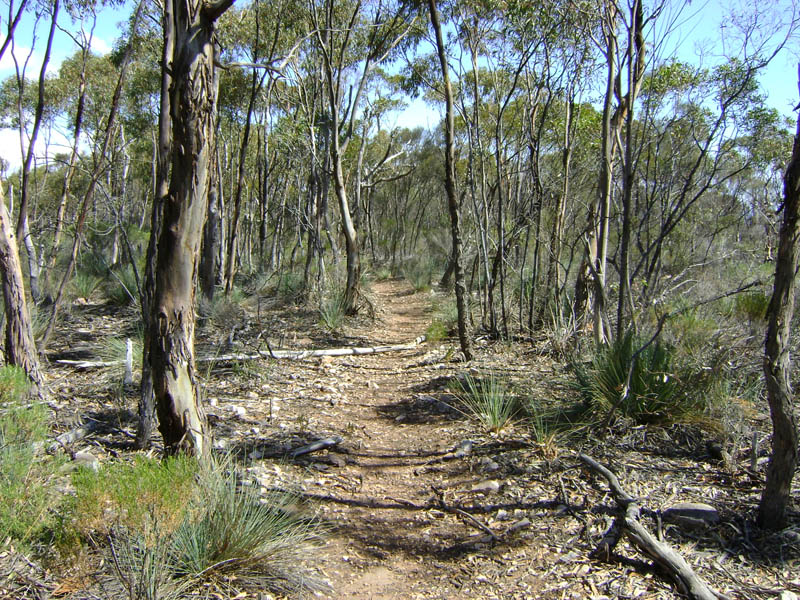 Fire Hazard Reduction
We reduce fuel loads in bushfire areas to help protect your property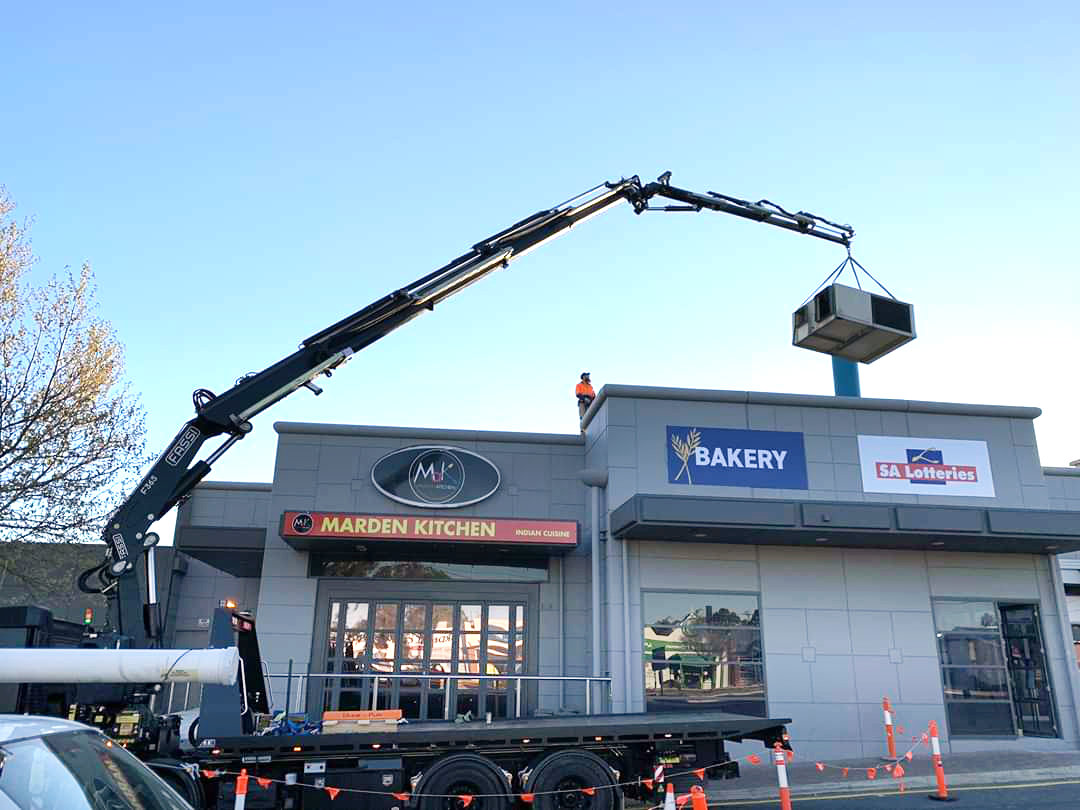 Crane Lift & Transport
Our wet hire cranes come fully insured with standards of operation and all certifications
It has been 2 years in a row that we hire Rohan and his team and we are very happy. Rohan is very responsive, his prices are competitive and he is reliable. They trimmed and removed massive gumtrees with professionalism and every time they left the place very clean and tidy. We highly recommend this business.
Professional, speedy, safe and ethical! Top job. Thankyou so much.
Rowan and team recently cut down 5 large pines at our place. Super professional and no fuss. Great communication and cleaned up after - thanks team
Last year Rohan had carried out work on the house next door to my elderly mother and did an excellent job of cleaning up resulting debris on her property. As a consequence we asked him to discuss issues with pruning the canopy of a "significant" gum tree at my mother's residence. I was impressed with his responsiveness and his detailed explanation of what would be permissible. His recommendation that any benefits of pruning would not warrant the costs were refreshingly honest.
Great job by Rohan and his team from initial meeting to consult on felling a number of dead stringybark gums to the thorough, friendly and professional job executed on our property on the day. Highly recommend Cranesaw for competitive rates and professional service.
Alina Marinkovic
2022-04-01
Absolutely delighted with the service. From getting a quote to getting the job done. Good price, and reliable service. Rohan was a pleasure to deal with. Site was left clean after the job was done. Very professional. Definitely recommend this company 👍
Garry Jongewaard
2022-03-25
I recently wanted a 40 to 50 foot  non native tree removed from a new property we purchased. The tree had a huge base with 5 full sized trunks growing from the stump. I ​had cause to speak to Rohan from Cranesaw, Australia at Mt Barker. Within no time he had organised a visit to inspect the tree and a prompt quote was delivered, that quote being well under what I expected. Soon after 6 men attended my property to commence work, all were friendly, polite and quite clearly to me, determined to get the job done and with minimal collateral damage to the surrounding garden area. I then had to leave for the day. The following day, 3 of the men, Jack, Spiro and Cooper returned to completed the work. The 3 operated with great skill and enthusiasm. What I found particularly pleasing was the manner in which the 3 company representatives conducted themselves. Jacks supervisory work was clear, concise and respectful whilst still collecting material to run through the powerful chipper. Spiro operated the crane saw with the skill and precision of a surgeon  and Cooper, skillfully and safely scaled the trunks whilst still safely chain sawing huge chunks of the tree. On completion of the removal of the tree the entire sight was cleaned up as if no one had been there. I honestly believe that all the men who attended my place to remove the tree  are GOLD to this organisation  therefore so is the company. Given how impressed I was with the overall service provided, I made a small donation to any future company celebrations they may have.
Helen Strachan
2022-02-09
My experience with getting 2 very large trees down was excellent. The price was competitive, the crew worked very hard, safely & quickly & they helped with organising a stump grinder on top of the quote. I would definitely recommend them
Had fun watching this lanky shed crusher get taken down… sorry birds! Thanks guys!
Are you ready to experience the Cranesaw Tree Services difference?
Our expert team of licensed and experienced tree specialists service the Adelaide Hills, Foot Hills and Eastern Suburbs. Call Rohan on 0476 667 999 to discuss your tree care needs.