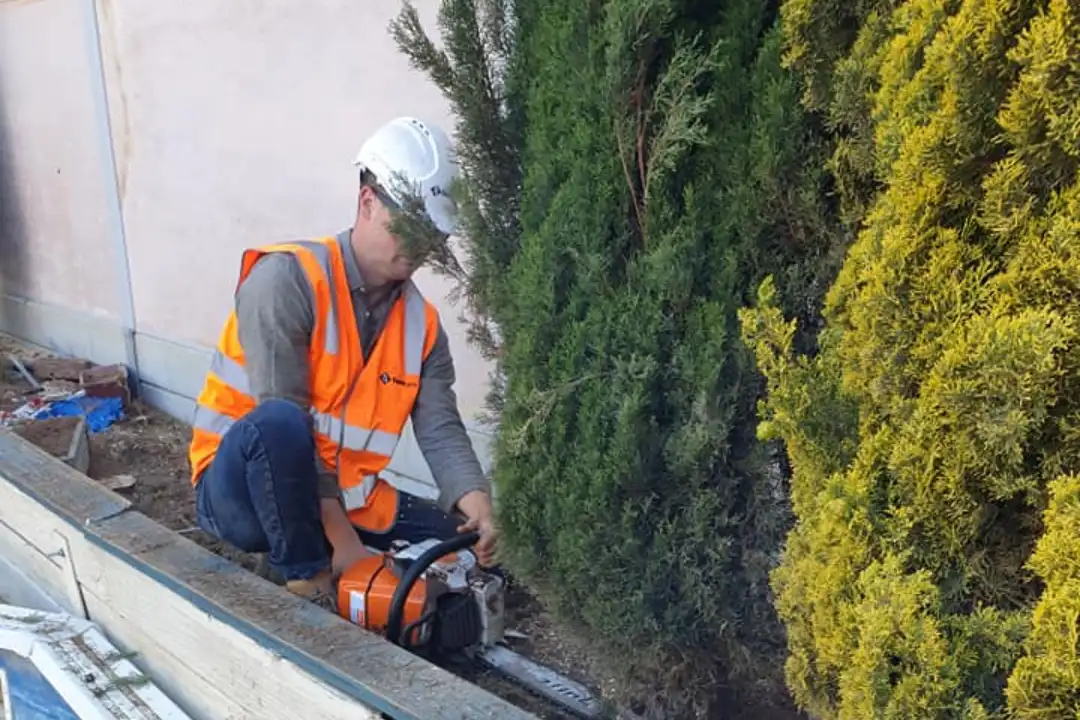 Meet the Tree Pruning Experts in Adelaide
Cranesaw Tree Services are professional arborists with years of experience providing tree pruning, trimming, and other services in Adelaide. We are passionate about our job and go above and beyond to meet your expectations. Our competitive pricing and honest services have earned us a reputation as the leading provider in Adelaide. We are fully licensed and insured, experienced with tight access issues, and guarantee our work. You can rest assured your trees are in safe and capable hands when you call our team.
We are committed to tree care because the environment is essential to us. Besides beautifying your property, trees are a bird habitat and a source of shade. We encourage our clients to care for their trees to ensure they are healthy and safe for their families. Working with us gives you access to information about tree care and quality tree services. Talk to us today.
About Our Tree Pruning Services in Adelaide
Pruning is a standard tree maintenance procedure. However, it must be conducted by a professional since improper pruning can create lasting damage or shorten the tree's life. Pruning involves removing unwanted branches to improve your tree's structure and direct new and healthy growth. The process is among the best things you can do for your trees since it is an investment in the long-term health and overall look of your trees and the safety of your property.
Our team knows when and how to prune trees. We have the equipment to ensure your trees receive the best care. Our tree pruning experts in Adelaide will advise you when to prune and the proper method to use for effective results. We have helped many clients across Adelaide, and you can have peace of mind that we know what we are doing. Let us help you ensure your trees are safe and healthy.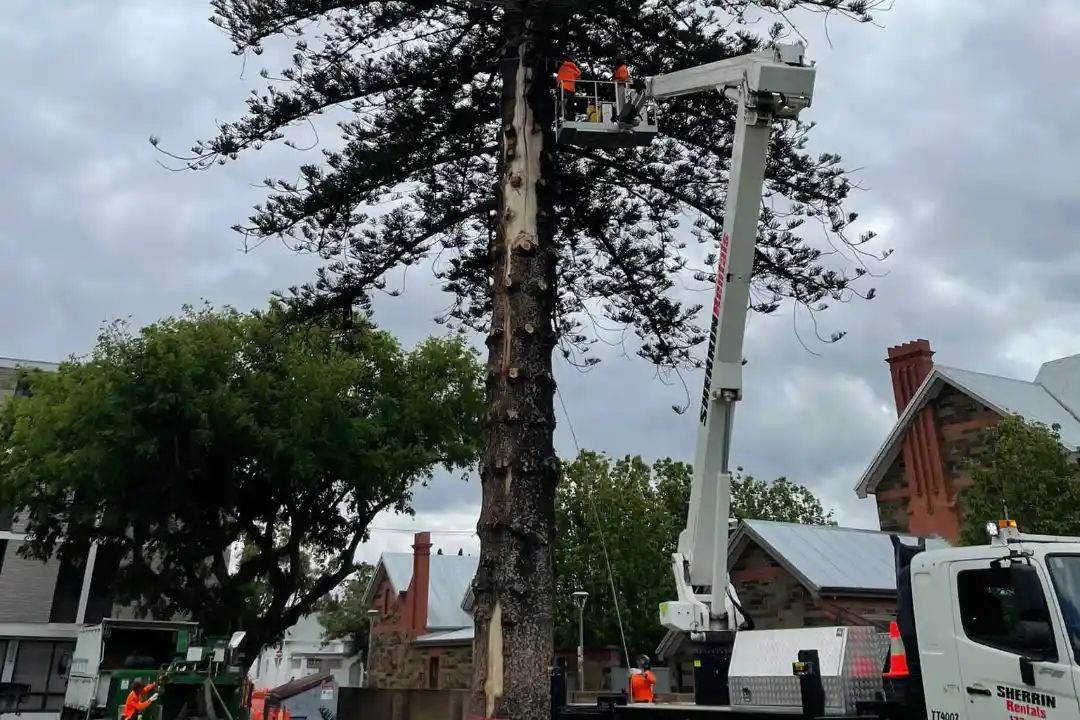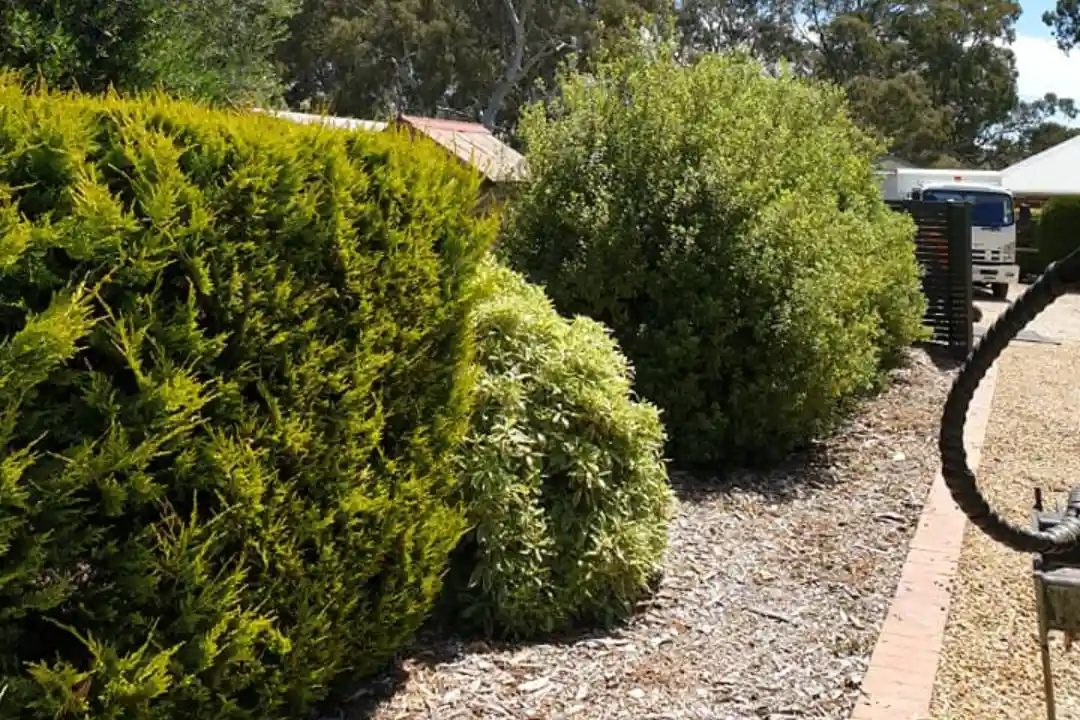 Benefits of Tree Pruning in Adelaide
The primary reasons for pruning include safety, health, and aesthetics. Additionally, you can prune trees to stimulate fruit production and increase the value of timber. Here are the benefits of pruning trees on your Adelaide property.
Safety. You can prune trees to remove branches that could fall and cause injury or property damage. Additionally, you can remove limbs that interfere with lines of sight, driveways, and utility lines.
Health. Removing dead and disease-infected branches will increase airflow and encourage the tree to develop a strong structure. Removing these branches will also minimise the potential for secondary or opportunistic pests.
Aesthetics. Pruning your trees will enhance the natural form and character of your trees, ensuring they elevate your landscape. Additionally, the trees will grow on your terms, so branches don't hang over the roof.
You can prune your trees at any time during the year with little effect on the tree. However, it is advised to prune trees before the spring growth flush to ensure the wound heals.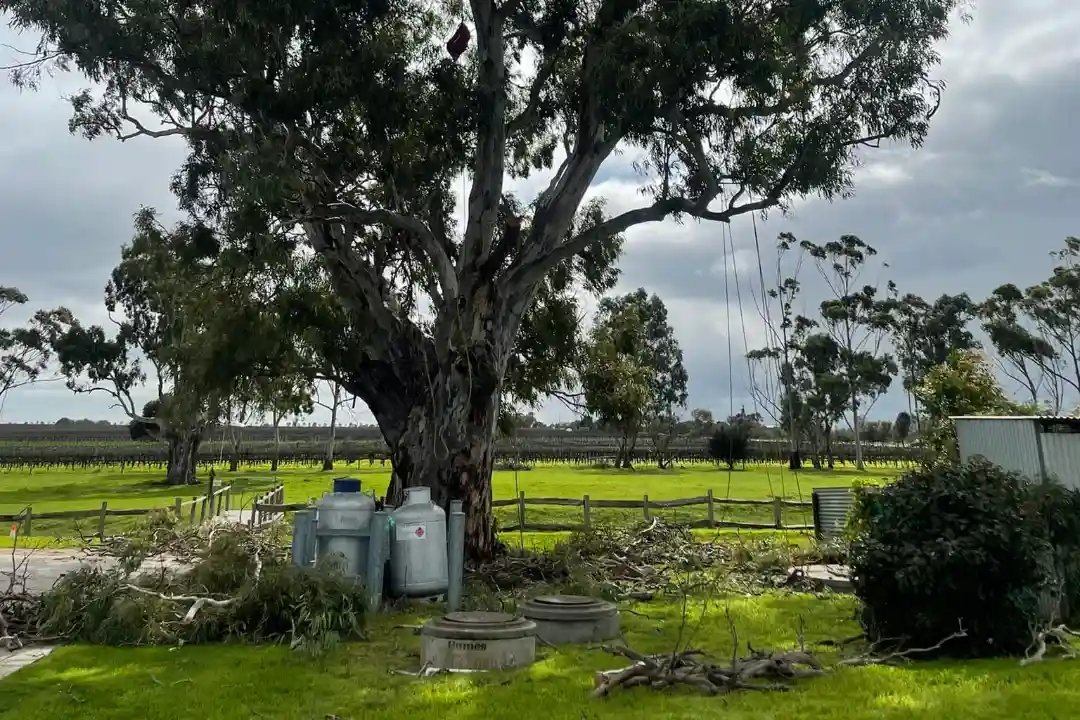 Do you want to learn more about tree pruning in Adelaide? Contact Cranesaw Tree Services today to talk to a specialist.
It has been 2 years in a row that we hire Rohan and his team and we are very happy. Rohan is very responsive, his prices are competitive and he is reliable. They trimmed and removed massive gumtrees with professionalism and every time they left the place very clean and tidy. We highly recommend this business.
Professional, speedy, safe and ethical! Top job. Thankyou so much.
Rowan and team recently cut down 5 large pines at our place. Super professional and no fuss. Great communication and cleaned up after - thanks team
Last year Rohan had carried out work on the house next door to my elderly mother and did an excellent job of cleaning up resulting debris on her property. As a consequence we asked him to discuss issues with pruning the canopy of a "significant" gum tree at my mother's residence. I was impressed with his responsiveness and his detailed explanation of what would be permissible. His recommendation that any benefits of pruning would not warrant the costs were refreshingly honest.
Great job by Rohan and his team from initial meeting to consult on felling a number of dead stringybark gums to the thorough, friendly and professional job executed on our property on the day. Highly recommend Cranesaw for competitive rates and professional service.
Alina Marinkovic
2022-04-01
Absolutely delighted with the service. From getting a quote to getting the job done. Good price, and reliable service. Rohan was a pleasure to deal with. Site was left clean after the job was done. Very professional. Definitely recommend this company 👍
Garry Jongewaard
2022-03-25
I recently wanted a 40 to 50 foot  non native tree removed from a new property we purchased. The tree had a huge base with 5 full sized trunks growing from the stump. I ​had cause to speak to Rohan from Cranesaw, Australia at Mt Barker. Within no time he had organised a visit to inspect the tree and a prompt quote was delivered, that quote being well under what I expected. Soon after 6 men attended my property to commence work, all were friendly, polite and quite clearly to me, determined to get the job done and with minimal collateral damage to the surrounding garden area. I then had to leave for the day. The following day, 3 of the men, Jack, Spiro and Cooper returned to completed the work. The 3 operated with great skill and enthusiasm. What I found particularly pleasing was the manner in which the 3 company representatives conducted themselves. Jacks supervisory work was clear, concise and respectful whilst still collecting material to run through the powerful chipper. Spiro operated the crane saw with the skill and precision of a surgeon  and Cooper, skillfully and safely scaled the trunks whilst still safely chain sawing huge chunks of the tree. On completion of the removal of the tree the entire sight was cleaned up as if no one had been there. I honestly believe that all the men who attended my place to remove the tree  are GOLD to this organisation  therefore so is the company. Given how impressed I was with the overall service provided, I made a small donation to any future company celebrations they may have.
Helen Strachan
2022-02-09
My experience with getting 2 very large trees down was excellent. The price was competitive, the crew worked very hard, safely & quickly & they helped with organising a stump grinder on top of the quote. I would definitely recommend them
Had fun watching this lanky shed crusher get taken down… sorry birds! Thanks guys!