Tree Trimming
For all aspects of tree pruning
If you are looking for a professional tree trimming or tree pruning company call us on 0476 667 999 for a genuine quote.
We service Adelaide Hills, Foot Hills and Eastern Suburbs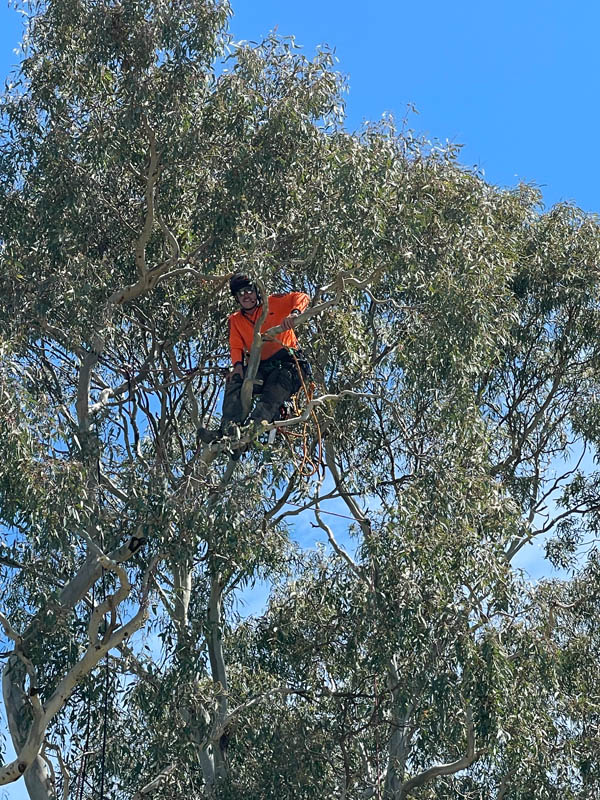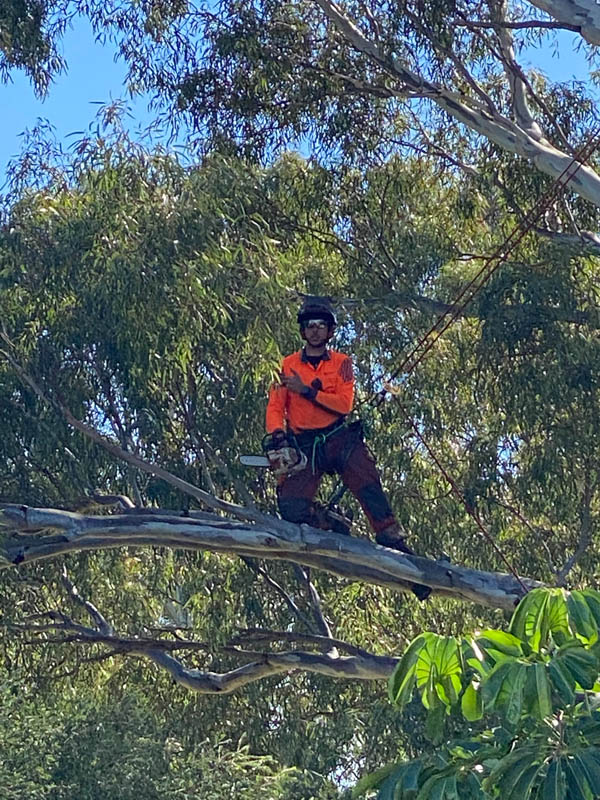 Tree Trimming Adelaide
To keep your trees healthy we advise routine tree trimming or pruning. When trees are not maintained by regular trimming or pruning, they can become overgrown, overcrowded, misshapen, and even dangerous. Overgrown and overcrowded trees can lead to an increase in disease because of reduced nutrients, sunlight and water to some parts of the tree. We will inspect your trees and advise the best course of action to promote their health. It's good to note that mature trees may only need trimming every 3 – 5 years and younger trees, every 2 – 3 years.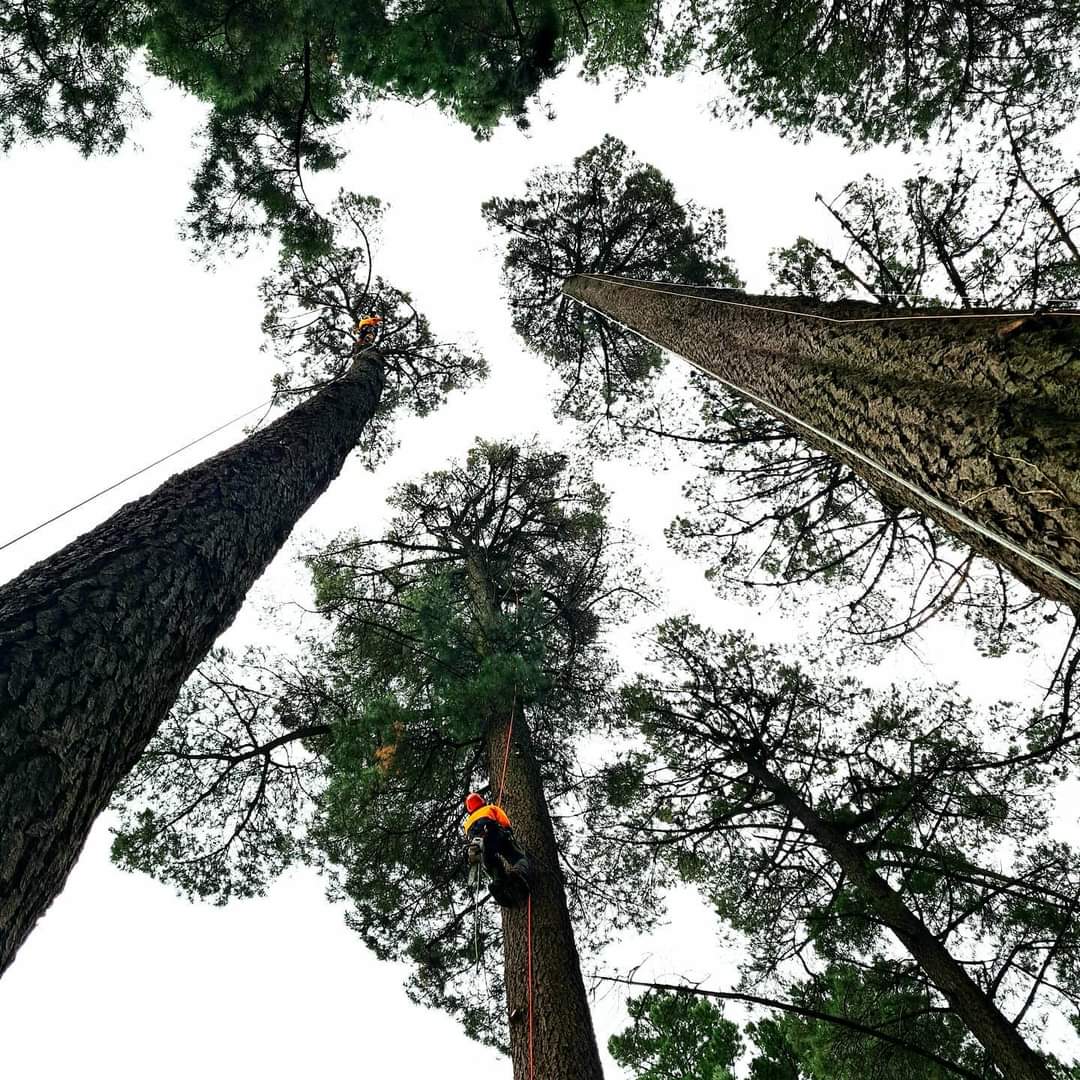 The benefits of routine tree trimming or pruning are:
Protecting your trees from disease
Increases the airflow through your tree
Protects you and your property from falling branches
Maintains the natural beauty of your trees
Extends the life of your trees
Removing potentially dangerous branches
Removing branches that may impact on powerlines or buildings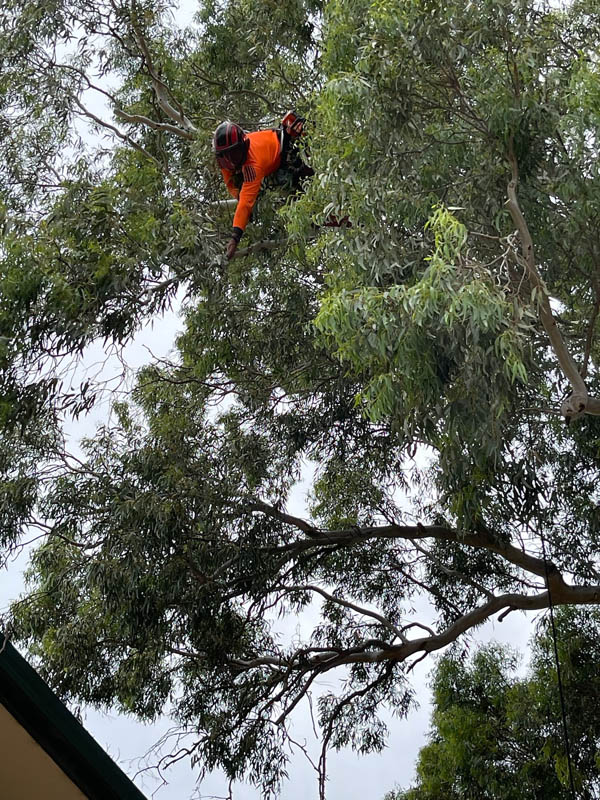 We are big tree specialists.  Adelaide has some of the most beautiful trees in the country. We are blessed with amazing old Eucalypts as well as Exotics. If you have any of these big trees on your property and you would like professional advice about maintenance and care, get in touch with us on 0476 667 999
Our team of qualified arborists have years of experience in the maintenance and care of these amazing big trees.
We specialise in
Eucalypts
All Australian Natives
European Trees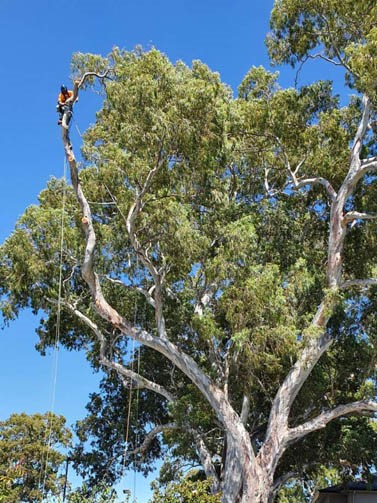 Our qualified arborists have the training, certifications, and experience to help you manage any tree-related issues. Whenever possible, we will work to preserve trees through pest and disease management, foliage or limb reduction as well as soil care. When trees require directional shaping or sculpting to keep them safely away from powerlines or other dangers, you need an experienced tree surgeon to ensure there is no impact on the life of the tree.
Our tree surgeons perform scheduled maintenance to orchards and plantations along with arborist reports for local councils and development approvals.
Are you ready to experience the Cranesaw Tree Services difference?
Our expert team of licensed and experienced tree specialists service the Adelaide Hills, Foot Hills and Eastern Suburbs. Call Rohan on 0476 667 999 to discuss your tree care needs.